Common Grounds steps boldly towards a new ecology of work and play. With a focus on supporting both public and private realms, this is a precinct shaped and defined by its civic sensibility. Combining a purpose-built business hub with ample green space and a vibrant mix of cafes and restaurants, retail and wellness offerings, Common Grounds has been designed from the ground up to form a thriving ecosystem.
Precinct Features
1

Active playpark

2

Basketball court

3

Outdoor fitness circuit

4

Yoga lawn

5

Wellness centre (400m2)

6

Food truck park

7

The Parkside Collective
(F&B – 210m2 and courtyard)

8

The Park:
– 1.2ha (40% of the site)
– Curated events and outdoor art
– Wifi accessible

9

100 place childcare centre

10

Multi-deck carpark

11

Signalised entry:
Optimal ingress/egress conditions
Pylon signage

12

First and second floors:
Co-working partner

13

Retail/F&B offerings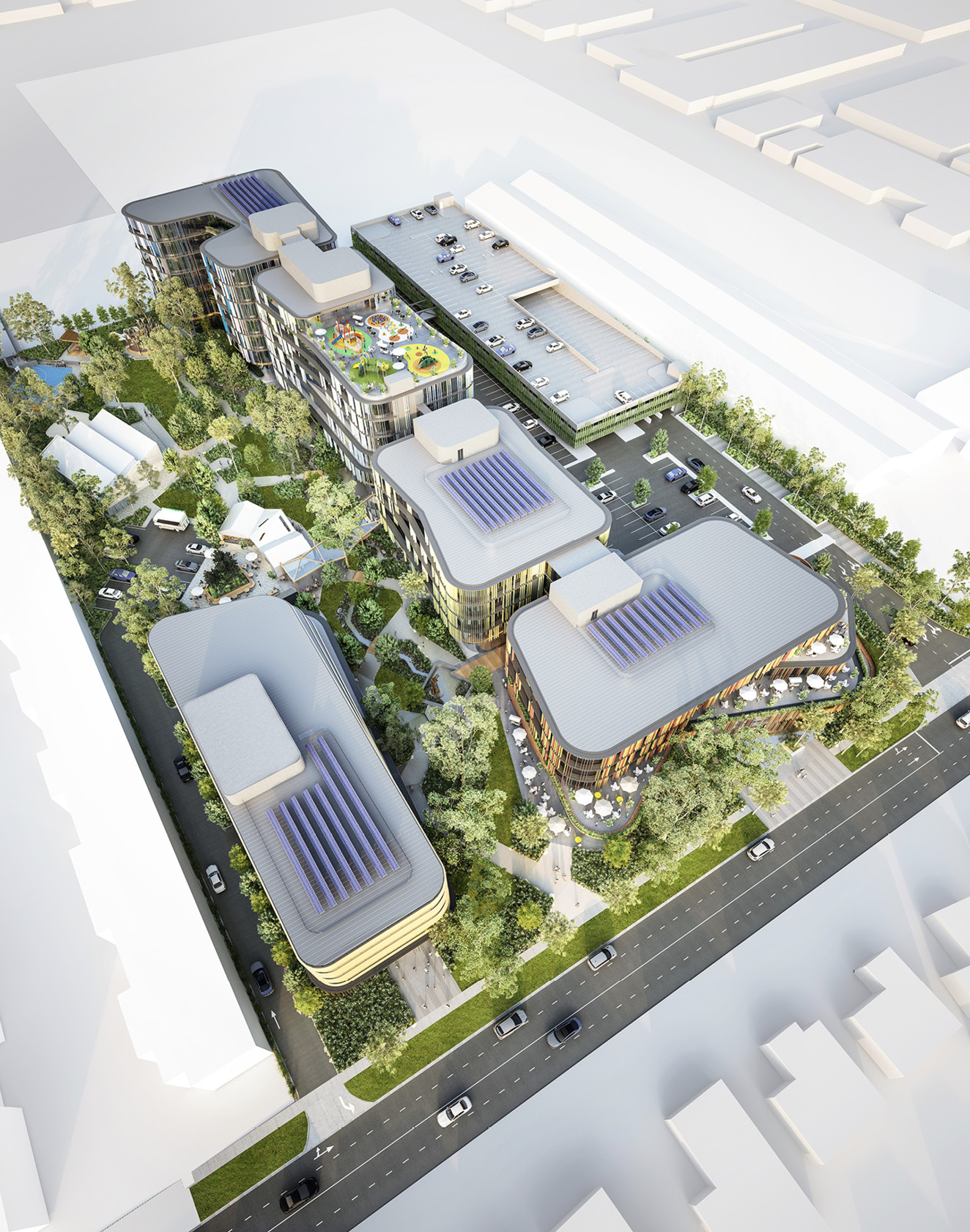 Site Information
260—280 Chesterville Road, Moorabbin, VIC 3189
3.14 hectare site
40% dedicated to green space and activities "The Park"
Located 20kms South East of the CBD
Buildings & Facilities
Permit for 35,000m² including circa 32,000m² of office over five buildings
Tenancies from 500m² – 10,000m² available
Co-working spaces
Signage opportunities
Signalised entry from Chesterville Road
1,600+ secure car spaces including basement, on-grade & multi-deck (number plate recognition and fob access)
Onsite dining options including large landscaped courtyard
NBN fibre optic cable into the site, providing fastest internet available
Convenience store
3,000+ employees onsite at completion
Onsite concierge to coordinate day-to-day needs including parcel management
Cloud based app to keep  the Common Grounds community connected, informed & engaged; manage tenant requests, bookings of common areas, events and more
Shared amenities
Over 2,000m² of food & beverage, retail and convenience retail
Wellness studio
The Park, home to curated events and artwork, a basketball court and children's playground (wi-fi accessible)
Yoga on The Lawn
Electric share cars plus charging stations
100 place childcare Centre
Premium End of Trip facilities including towel service
150 bike spaces plus repair stations
Commercial carwash in basement
Close form
Take your place in a new workplace ecology at Common Grounds and discover a better way to do business.